After the ISPFCU Home Branch Online upgrade is complete, you will log in as usual with your ISPFCU Member Number and your existing password.


Once you submit your information you will be asked to agree to the ISPFCU Online Banking Disclosures.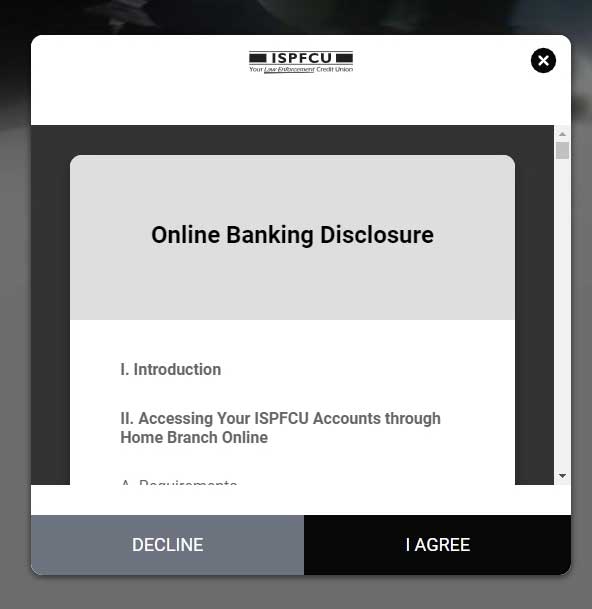 You will then be asked to enter your ISPFCU Member Number, the last four digits of your social security number, and your date of birth for member verification.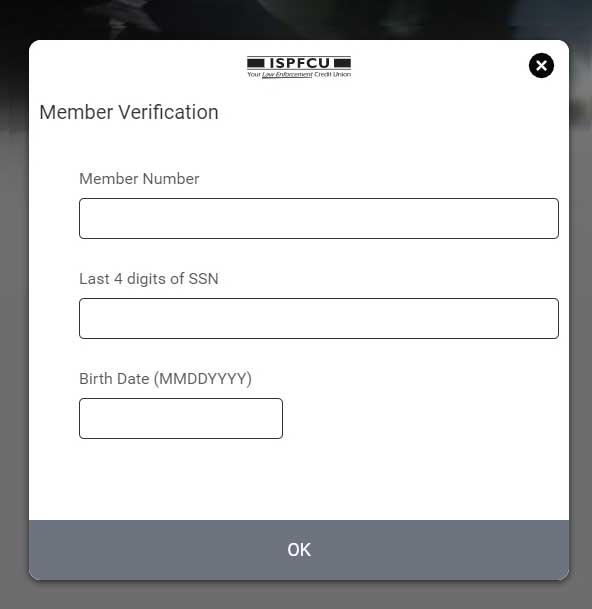 After submitting this information you'll follow the steps to obtain and submit your access code for two-factor authentication.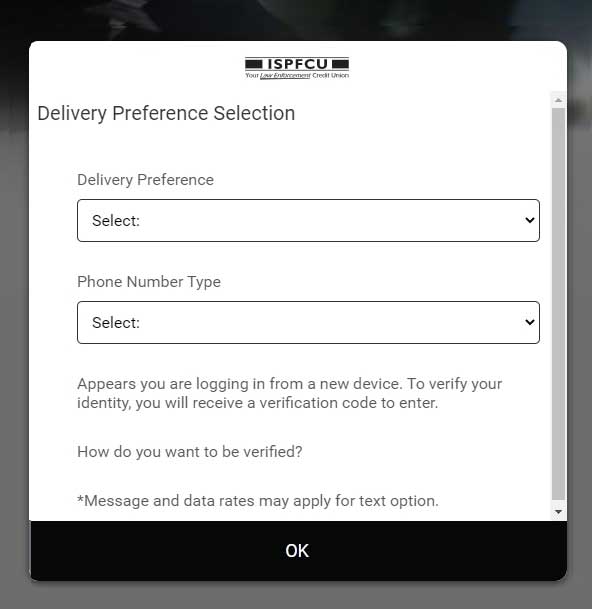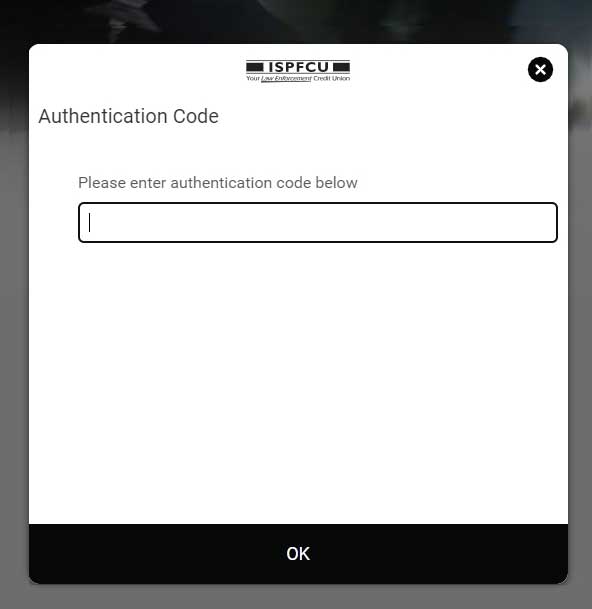 Finally, you'll be prompted to setup a new online banking password to complete the process.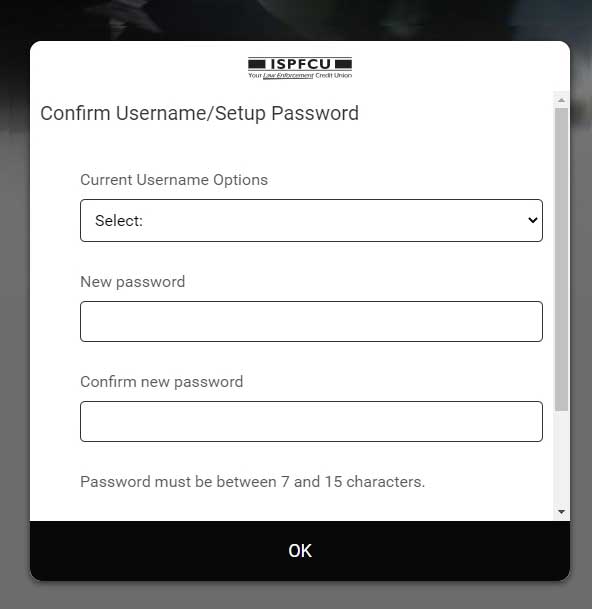 Follow all the onscreen prompts as directed and you'll be enjoying our upgraded Home Branch Online in no time! If you have any issues getting logged in please call us at 800-255-0886.