800-255-0886
217-523-8000
866-523-8756



800-641-5805


Toll Free


Local


Toll Free Member Service Dept Fax #


Toll Free Loan Department Fax #




Your deposits at ISPFCU are insured by the National Credit Union Administration (NCUA). This is a federal agency that insures savings in federal and most state-chartered credit unions across the country through the National Credit Union Share Insurance Fund (NCUSIF), a federal fund backed by the full faith and credit of the United States government. This share insurance is similar to the deposit insurance protection offered by the Federal Deposit Insurance Corporation (FDIC).
Deposit accounts are insured up to $250,000 per qualifying account with separate coverage of up to $250,000 for retirement accounts. Not one penny of insured savings has ever been lost by a member of a federally insured credit union.
For more information about NCUA insurance coverage, please visit www.ncua.gov.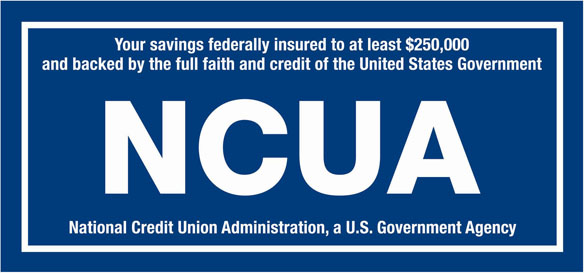 730 Engineering Avenue
Springfield, Illinois 62703
Click for directions
9:00 a.m. - 5:00 p.m. Monday - Friday
8:00 a.m. - 5:00 p.m. Monday - Friday



7:30 a.m. - 6:00 p.m. Monday - Friday
9:00 a.m. - 12:00 p.m. Saturday
Location



Lobby Hours



Call Center (Phones)



Drive-up Hours





"IMPORTANT INFORMATION ABOUT PROCEDURES FOR OPENING A NEW ACCOUNT"



To help the government fight the funding of terrorism and money laundering activities, Federal law requires all financial institutions to obtain, verify, and record information that identifies each person who opens an account.
What this means for you:
When you open an account, we ask for your name, address, date of birth, and other information that will allow us to identify you. We may also ask to see your driver's license or other identifying documents.
Law Enforcement employees of federal, state, county and municipal agencies or departments engaged in the police protection industry within the state of Illinois.

Retired individuals from the above approved industry group

Employees of the credit union

Spouses of eligible deceased persons

Members of immediate families of any of the groups listed above
Our CEO is:

Megan L. Becker
Members of our Supervisory Committee are:

Diane Grottola, Chairman
Mark Robertson


Dennis Sloman



Members of our Board of Directors are:

Boyd Butler, Chairman
Galen Johnson, Vice Chairman
Jim Fay, Secretary
Richard Powell, Treasurer/Expense Officer
Jim Aggertt
ISPFCU is a not-for-profit financial co-operative whose mission statement is:

... to become the preferred financial institution of all its members
... to deliver needed financial products and services to those members in the most convenient and courteous way possible, giving them the best value possible while remaining a financially strong credit union. All this will be done in the spirit of "People Helping People."